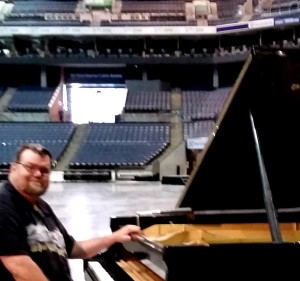 Thank you for visiting Conder's Piano Service, proudly serving the Charlotte, North Carolina and upstate South Carolina areas with acoustic piano Service and Sales for over 60 years.
With generations of experience, we provide exceptional quality workmanship.  We are large enough to accomplish almost any acoustical piano service, yet exclusive enough to offer unmatched personal attention.
To make an appointment for services or to visit my showrooms,  please call
704-537-9668
between 8 a.m. and 10 p.m. EST.

In this website, I provide information that addresses the most common concerns about pianos that I have heard over the years.  I hope you will find it informative and easy to navigate.  If you need further information, please feel free to call me at the number above.
Thanks.
Rick Conder
Owner
2nd generation Piano Tuner/Technician
Copyright  © 1997 – 2019 – Richard L. Conder
All rights reserved. No parts of this website may be reproduced, distributed, or transmitted in any form or by any means, or stored in a database or retrieval system, without expressed written consent of the author.