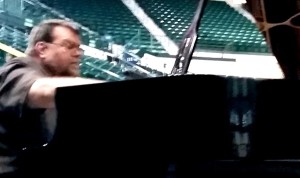 Rick Conder was registered as a craftsman by the Piano Technicians Guild in 1978 and has been working exclusively as a Piano Tuner/Technician for over 45 years.
Regular Tuning: $160
Raise Pitch (if necessary): $80
(Raising the pitch is usually necessary to achieve A-440 pitch, if it has been three or more years since the piano was tuned last.) In rare cases, it could require an additional pitch raise, if it has been decades.
All Keys Must Work Properly In Order For A Piano To Be Tuned
(Additional Charge for service outside of Mecklenburg County)
For a specific quote, please call 704-537-9668.